As we start a brand new year and wean ourselves off of Christmas cookies, some of us are craving a clean slate in the food department (I know I am!). So I've put together this healthy recipe roundup with options for breakfast, lunch, and dinner that is sure to satisfy your cravings for something nourishing and wholesome!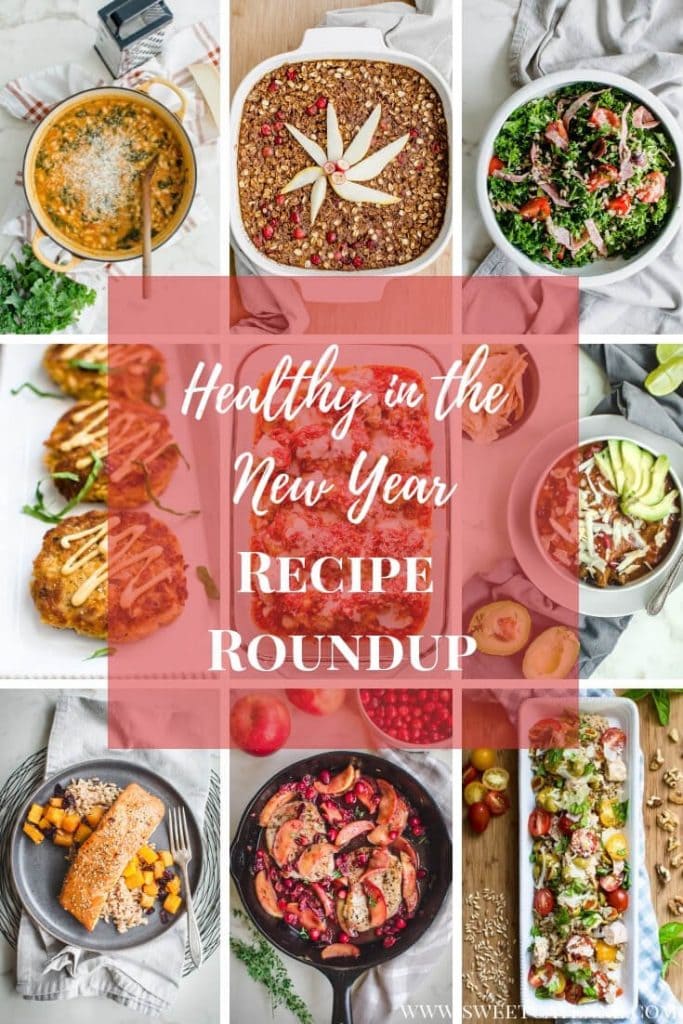 Happy New Year, my friends! I hope you are having a safe, warm, and happy day with those you love! While Ryan and I wrap up our holiday travels, I wanted to give you a roundup of healthy recipes that I can't wait to make when I get back home. We all crave a fresh start in the eating department after the holidays. While salads and smoothies aren't necessarily what I crave in the cold winter months, there are plenty of wholesome, warm, and nourishing options that I turn to on the reg that I think you will enjoy as well! Read on for my favorite breakfast, lunch, and dinner options that I'll be making to start the year off in a healthy way!
BREAKFAST
Baked Oatmeal - My favorite thing is to make a big pan and eat it throughout the week! I've got three versions that I rotate through:
Freezer-Friendly Breakfast Burritos - Ryan LOVES these and takes them to work all the time.
Crustless Winter Veggie Quiche - super high-protein and can be made with whatever veggies that you like!
Banana Bran Muffins - wholesome AND hearty!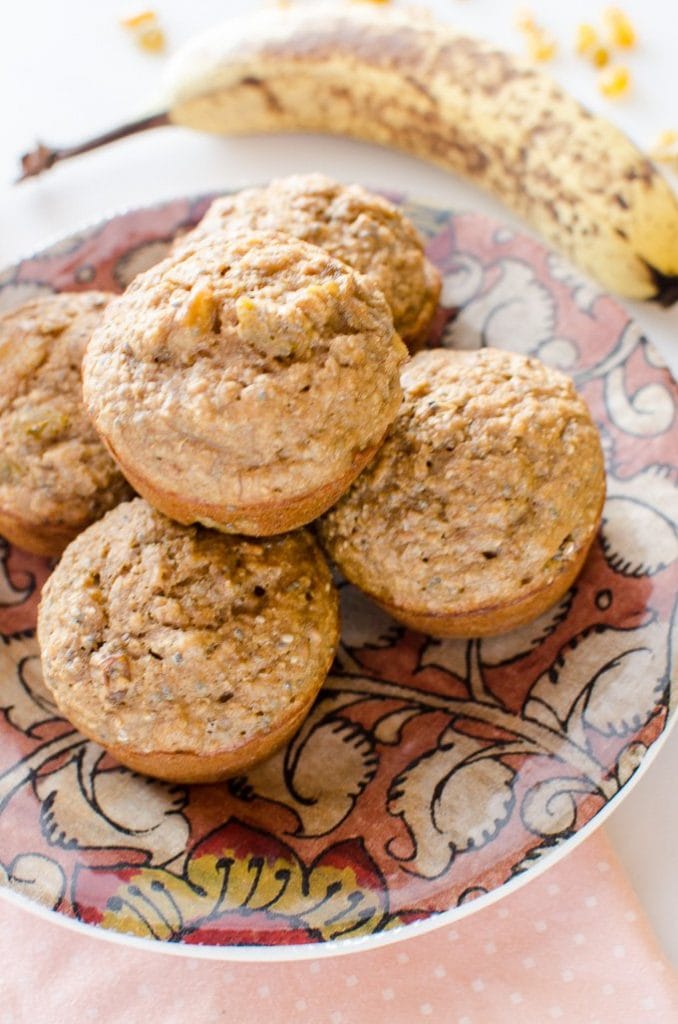 LUNCH
Greek-Style Chicken Crunchwrap - fresh, flavorful, and satisfying.
Roasted Chickpea Pitas with Miso Tahini Sauce - awesome if you want to try new and exciting flavors!
Strawberry Pretzel Chicken Wraps - kiddos will love these!
5-Minute Mediterranean Tuna Melts - my favorite, quick lunch.
Tuna Superfood Power Salad - leftovers pack well to use through the week!
Tuna and White Bean Salad with Kale Pesto - awesome on a slice of toast.
Lemony Chicken Orzo Soup - the BEST when you are under the weather.
5-Ingredient Italian Bean Stew - EASY, cheap, and filling.
DINNER
Texas Steak Fajita Chili - made with lean beef and lots of veggies!
Pork Chop Skillet with Cranberry Apple Pan Sauce - colorful and ready under 30 minutes!
Miso Maple Roasted Salmon - the BEST salmon I've ever made.
Simple Salmon Cakes with Hot Sauce Aioli + Shaved Asparagus Salad - makes great leftovers!
Cauliflower Parmesan + Antipasto Kale Salad - a healthy, Italian-style dinner.
Buffalo Salmon Sliders with Tangy Broccoli Slaw - healthy Super Bowl option!
Zucchini Noodles with Chicken Bolognese - so, SO yummy.
Beef and Root Vegetable Stew - Ryan's FAV winter recipe.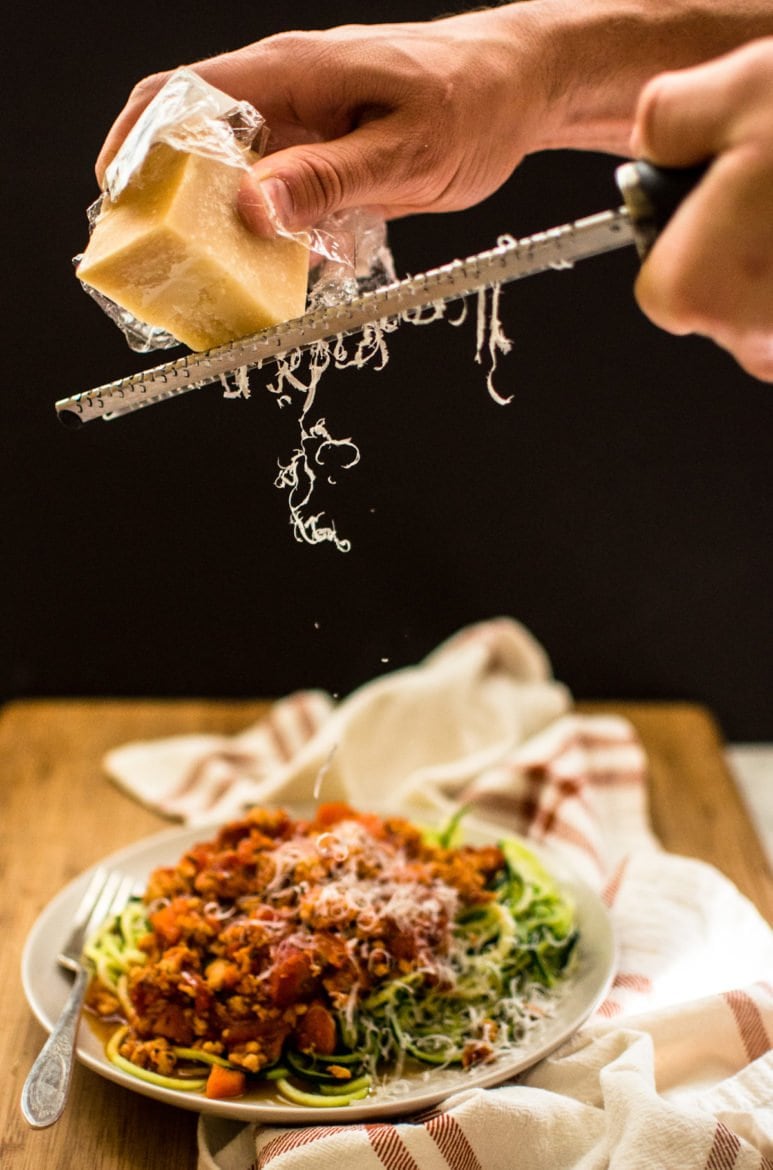 Snacks + Sweets
The Best Healthy Foods to Keep at Work - we stock up on these items every quarter and always have them on hand!
Roasted Edamame - I love to make a big pan and snack on throughout the week.
Banana Almond Butter Chimichanga - kid-friendly, warm, gooey, healthy, but tastes like dessert!
Frozen Bananas Dipped in Homemade Magic Shell - portion control for when the chocolate cravings hit!
Whole Grain Grapefruit Olive Oil Cake - moist, tart, with just the right amount of sweet. Love a piece with tea in the winter!
Are you ready to try these healthy recipes to start off the new year? I hope so! Once you get the chance to try a recipe, please let me know how it turns out for you! Leave a comment and rate the recipe below. This will help me with the creation of future recipes! I'd also love to feature your creation in my monthly newsletter, so you can upload a photo to Instagram or Twitter with the tag @sweetcayenne5 to be featured!